Forus Token is finally listed on the coinsbit
Forus team is constantly looking for new opportunities in order to make Forus more valuable for our token holders. After months of hard work, we are happy to announce that our token, Forus Token is finally listed on the coinsbit cryptocurrency exchange platform. This means you can now trade our tokens at your convenience. Our team has been working tirelessly to make this happen and we welcome this news with great joy.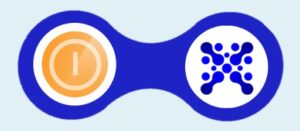 Coinsbit is one of the leading crypto exchange platforms, they are in the top largest exchanges in CoinMarketCap and CoinGecko's rankings. We will work hard to achieve the roadmap goals and provide a wider trading experience for our token holders. We are committed to providing an all-inclusive, secure environment that is suitable for traders.
Forus team's goal is to bring liquidity into the market so people can trade easily without worrying about security or losing their funds due to lack of liquidity in certain markets.