Forus token is now listed in the Cointiger cryptocurrency trading platform.
Forus, the world's first community-based cryptocurrency project, is excited to announce that its token is now officially listed on Cointiger, one of the leading global cryptocurrency trading platforms. With this listing, Forustoken (FORS) will be available for purchase and trading with other major cryptocurrencies. This move shows the dedication to achieving our roadmap goals and marks another significant step forward in the development of the Forus community and ecosystem.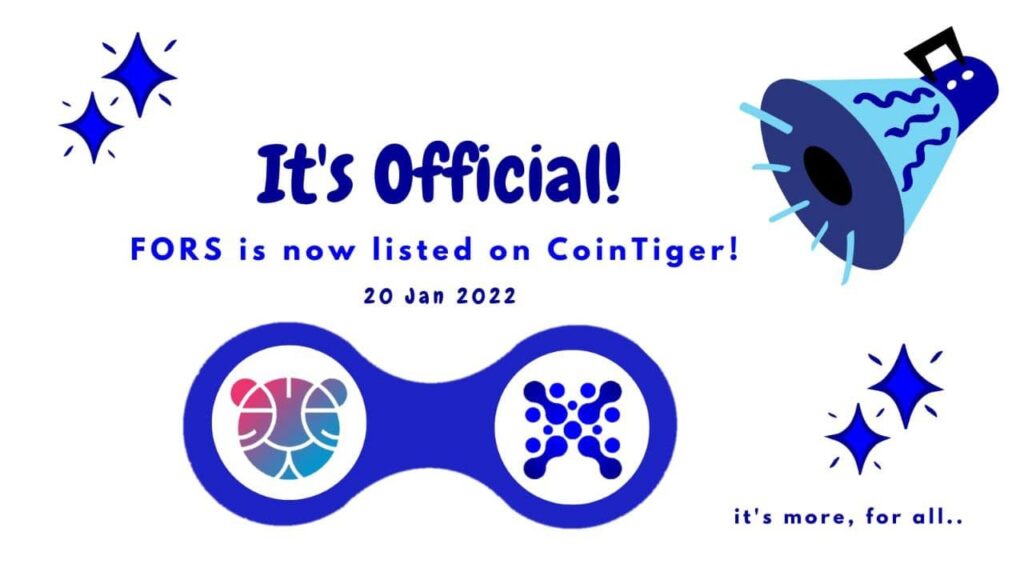 Forus is a unique project that aims to build a community-driven ecosystem where users can share their knowledge, experiences, and resources with each other. Do not forget to involve in our community by sharing your thoughts on our community suggestions page.